Upcoming USTDA Reverse Trade Missions for Q1 2018
Skipping Stone will act as a technical advisor to the US Trade and Development Agency (USTDA) on two energy-related Reverse Trade Missions (RTMs) during Q1, 2018. USTDA is an agency of the US federal government focused on US communications, transportation and energy technology exports to the developing world. Over the last several years, USTDA's programs have been hugely successful, yielding $95 of US technology exports for every dollar invested in programs. In addition to providing necessary infrastructure support to developing countries, these programs are huge job creators for the US energy technology sector.
Our first RTM of 2018 will be with the Indian oil and petrochemical sector. Recently India has passed air quality regulations for its transportation sector in order to become compliant with European air quality standards by 2020. The Indian oil refining sector currently cannot manufacture the fuel to meet air quality standards and must invest billions of $$ to do so. Skipping Stone will host a delegation of senior private and public oil company executives on a one-week RTM to meet US technology suppliers, engineering, and service firms which can provide the technology and services for India to meet its aggressive air quality standards. This RTM will be conducted in Chicago and Houston and will include visits to US Gulf Coast refineries and the Sabine Pass LNG export facility.
Our second RTM will concern Smart Grid technologies and we will be engaging with delegates from four Eastern Sub-Saharan African countries:  Ethiopia, Kenya, Rwanda and Uganda. Each of these countries have a growing economy and an expanding need for current electricity infrastructure technologies. This two-week RTM will be conducted in Washington, DC, Atlanta, and Houston and will include visits to a microgrid site and solar PV installations, as well as meetings with many leading US Smart Grid suppliers.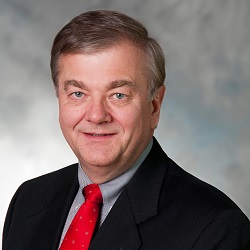 Both RTMs will include a business briefing where the international delegates will give presentations detailing their projects, technologies needed, and budgets for expenditure available to US suppliers.
If you are interested in receiving more information on either of these RTMs or would like to be included in the itinerary please contact Ross Malme, Skipping Stone Partner at 770-676-9531 or rmalme@skippingstone.com.
http://english.skippingstone.com/wp-content/uploads/2017/12/USTDA-Logo.png
254
800
Kerry O'Gorman
http://english.skippingstone.com/wp-content/uploads/2017/06/header-new-long-b.jpg
Kerry O'Gorman
2017-12-08 08:50:10
2017-12-08 09:53:31
Creating Jobs and a Multi-Million Dollar Revenue Stream